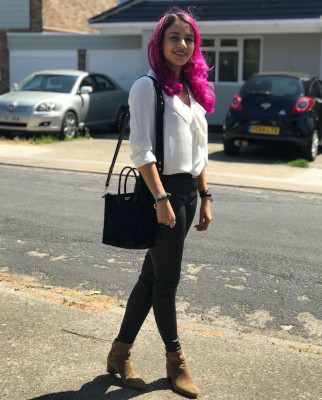 The Association of Nihon Ken Committee - Treasurer
My name is Liv, and I qualified with a foundation degree in Veterinary Nursing in 2016 and currently work in private practice. I discovered the Nihon Ken in 2011, and initially became interested in the Shiba Inu, and after many years of research I fell in love with the Hokkaido Ken. It then became my goal to own a Hokkaido. In 2019, that dream finally came true, and I brought home Momo, from the first Hokkaido Ken litter born within the UK.
I want to use my knowledge of veterinary medicine to benefit the Nihon Ken, and help spread their awareness to not only the general public, but also within the veterinary industry. Based between East Anglia and London, I also share home with my Standard Schnauzer, Wellington. When I am not a work, I can be found shopping, or taking photographs across the country with my dogs.
Additional Roles - Memberships Officer & Secretary
Contact - secretary@nihonken.co.uk, membership@nihonken.co.uk