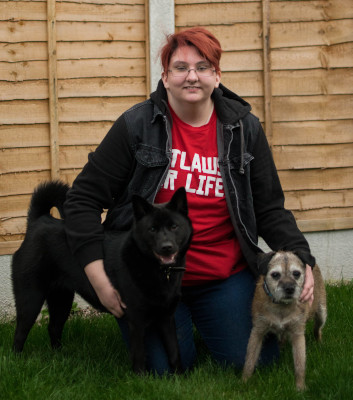 The Association of Nihon Ken Committee - Vice Chair
My name is Astor Williams and my dream of owning Nihon Ken began in 2006-2007 when I discovered the breeds. I was initially taken by the Kishu Ken, but due to such limited information, I found myself researching the Kai Ken instead, where I fell deeply in love with the breed. Fast forward to October 2018, I imported my first Kai Ken from Belgium, and she became the fourth known Kai Ken in the country, along with her brother.
I began setting up the Nihon Ken Network website just before getting my Kai, as I saw a need for an information centre that I didn't have when doing my own research. When I'm not rambling about Nihon Ken to everyone I meet, I'm hiking across fields with Akiko and photographing our adventures, or cuddling up with her and my old man Border Terrier, Scamp.
Contact - chairperson@nihonken.co.uk (please no unsolicited emails or advertisements)